Shadowlands Patch 9.1
Hello Hello!!

Well, finally, we have waited for the announcement of Shadowlands new patch 9.1. And here is the continuation of the history of the heroes of Azeroth, new encounters, new adversities. We face danger again - The Jailer forces Anduin Wrynn to follow him along his path, and Sylvanas Windrunner is still with them. We need to put in a lot of effort to deal with this, because The jailer is collecting the relics of the Covenant and he has already managed to capture from Kyrian. in order to subjugate everything around.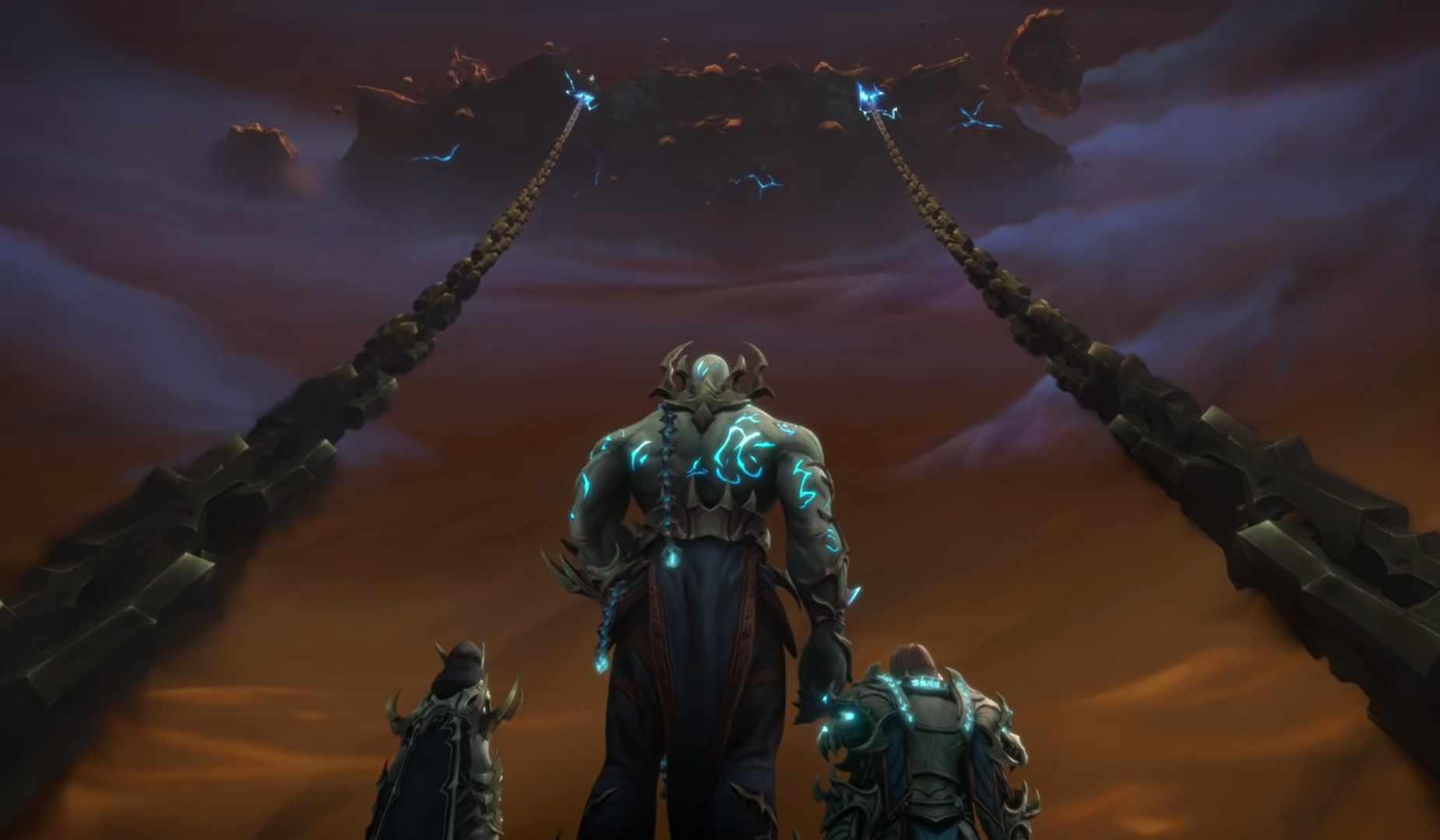 Korthia
Korthia, City of Secrets is an ancient realm of the Shadowlands that was long lost in the In-Between before being dragged into the Maw by the chains of the Jailer. We will spend a lot of time here figuring out the secrets of this place and receiving many new rewards.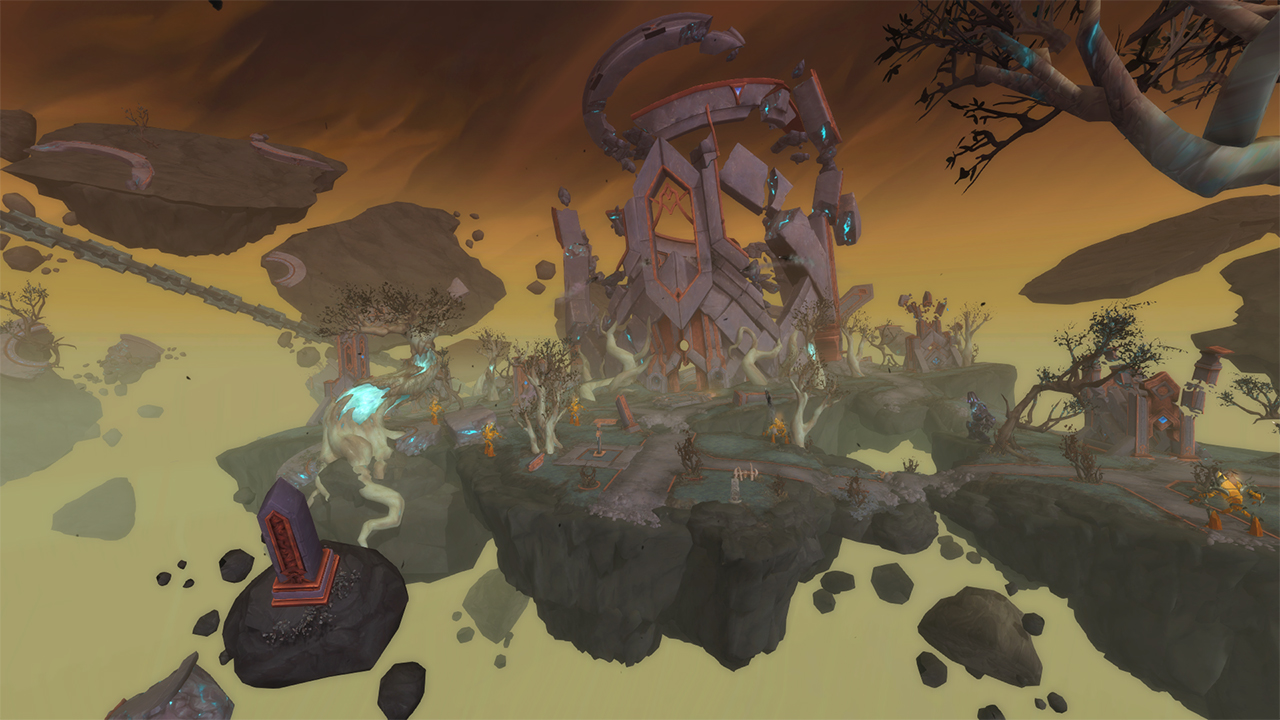 As you progress through the story, you will have the opportunity to travel directly from Korthia to Oribos, and back and forth. It is also possible to move between the Venari hideout and Korthia - you must agree, this is convenient, given that flights are unacceptable in this area, it is good that ground transport was added.
There are two new reputations available in Patch 9.1, the Archivist's Codex and Death's Advance. Both of these have excellent rewards, like Gear, Conduits, Mounts, Pets, Recipes, and other useful staff. To increase reputation with them, you have to do daily quests, kill rares mobs and look for treasures.
Good news for leveling of your alts - you will be able to purchase item level 200 gear with Stygia. You need to find NPC Duchess Mynx, have reputation with Death's Advance faction, and you can get first items available once you get Friendly with them. You need to bring a certain amount of Cataloged Research for upgrade:
200 to 207 (Rank 2): Costs 250 Cataloged Research
207 to 213 (Rank 3): Costs 750 Cataloged Research
213 to 220 (Rank 4): Costs 1250 Cataloged Research
220 to 226 (Rank 5): Costs 2000 Cataloged Research
226 to 233 (Rank 6): Costs 3000 Cataloged Research
In this zone will appear new World Boss – Mor'geth, Tormentor of the Damned. You will get drop with the item level corresponding to the new patch (233 ilvl loot, which is right between normal and heroic Sanctum of Domination), while the previous bosses will remain with the same characteristics.
Invasive Mawshroom can drop Relic Fragment, that you need to collect to complete Archivist's Codex and Questionable Mawshrooms, kinda similar to Inky Black Potion, that bring Darkens the world around you. But this not only changes the color of the environment, but also turns all friendly units around you into Mawsworn mobs and hallucinate that the Jailer himself threatening and walking after you!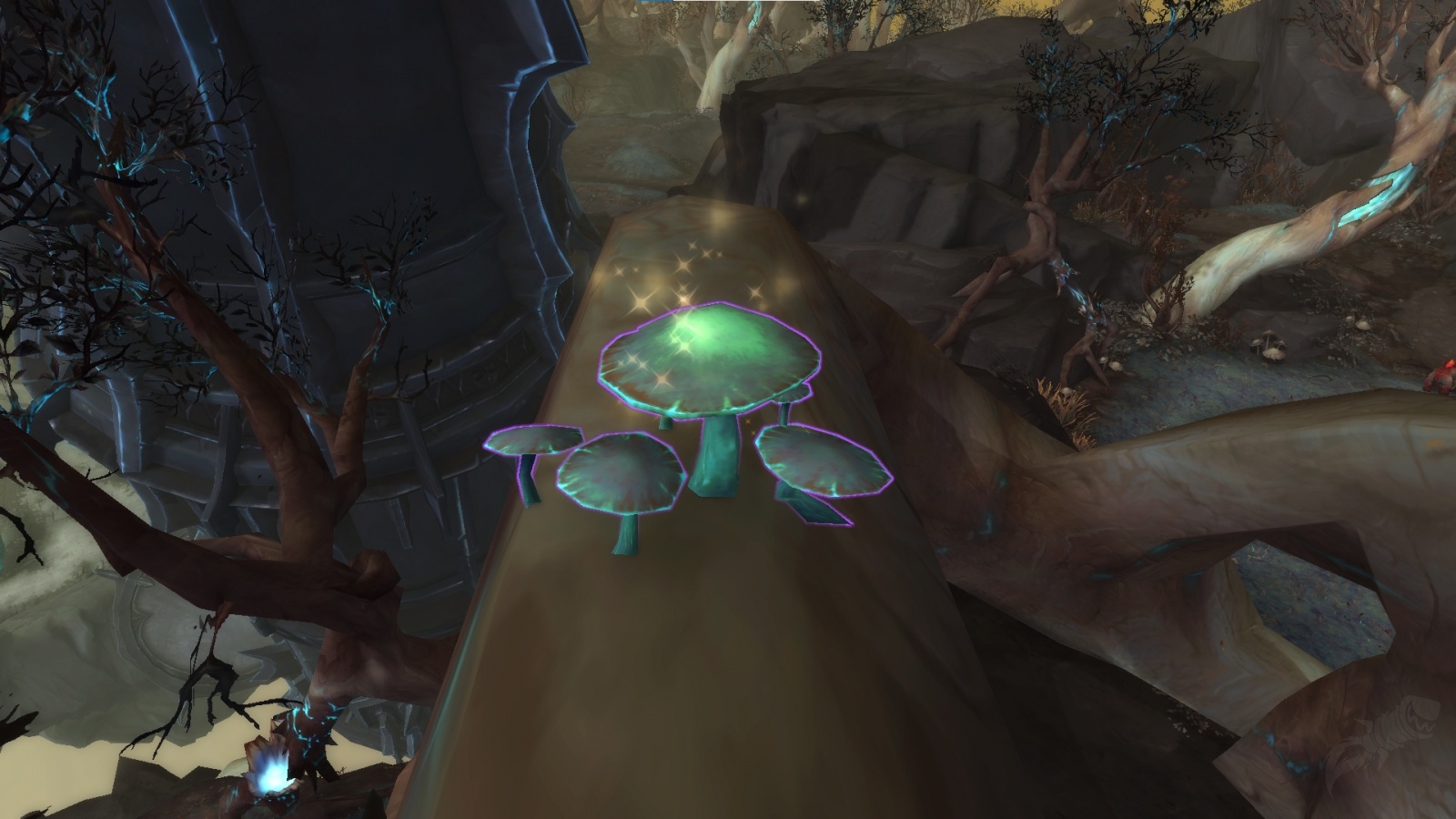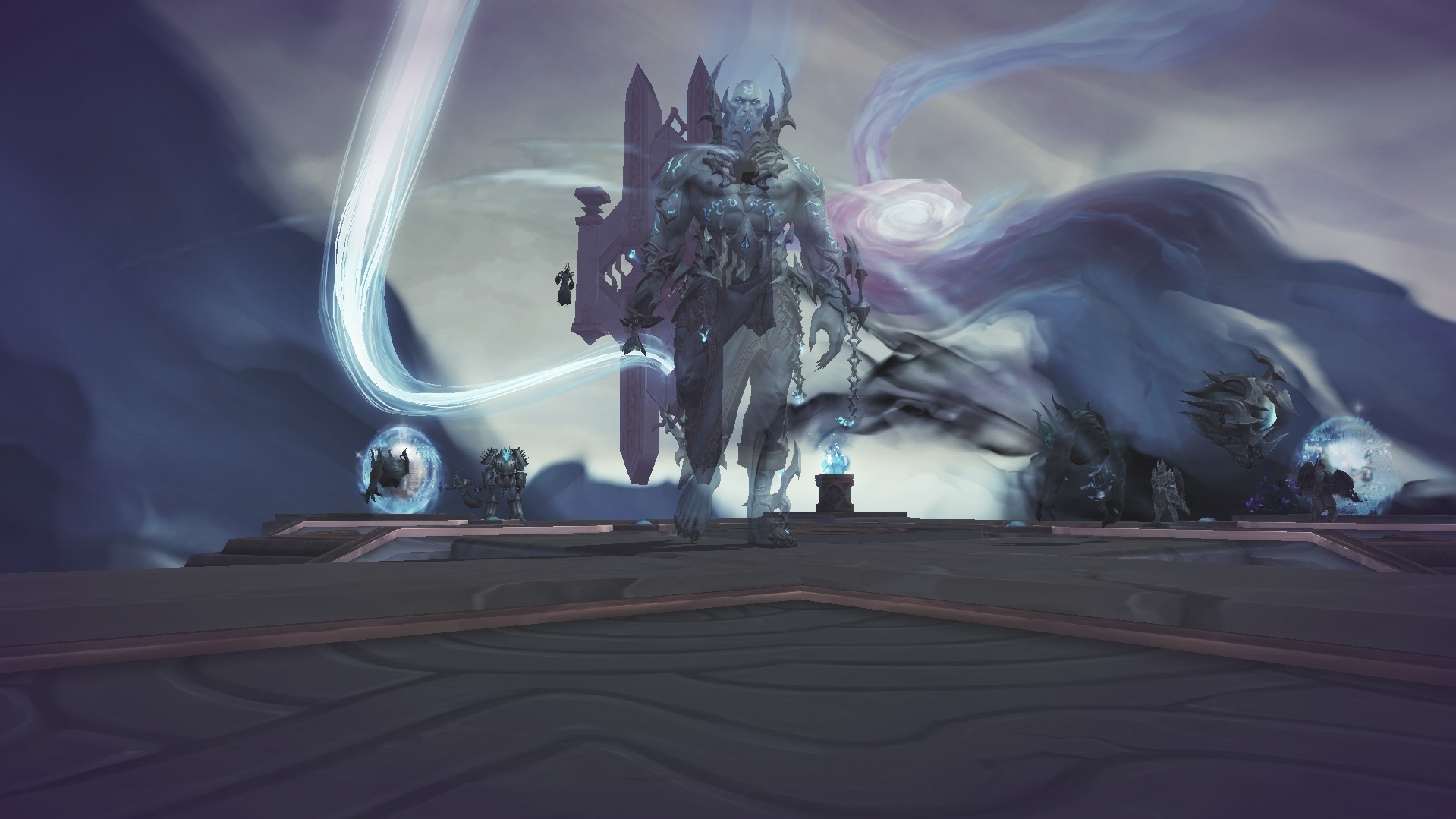 Maw
New raid Sanctum of Domination is located in the Maw (69.72 31.79).
All mounts will be usable in the Maw! But no flying. Also there are pretty much new rares, and you can get valuable rewards from then, like mount, good gear, and some resources.
You can remove the Eye of the Jailer effect by completing the quest, "Focusing the Eye."
Assault Covenant - biweekly events in the Maw. Every three and a half days, the Covenant attacks a specific area of the Maw. Completing the Covenant Assault will reward you with a treasure trove of that Covenant, including Stygia, Gear, usuful items, and more.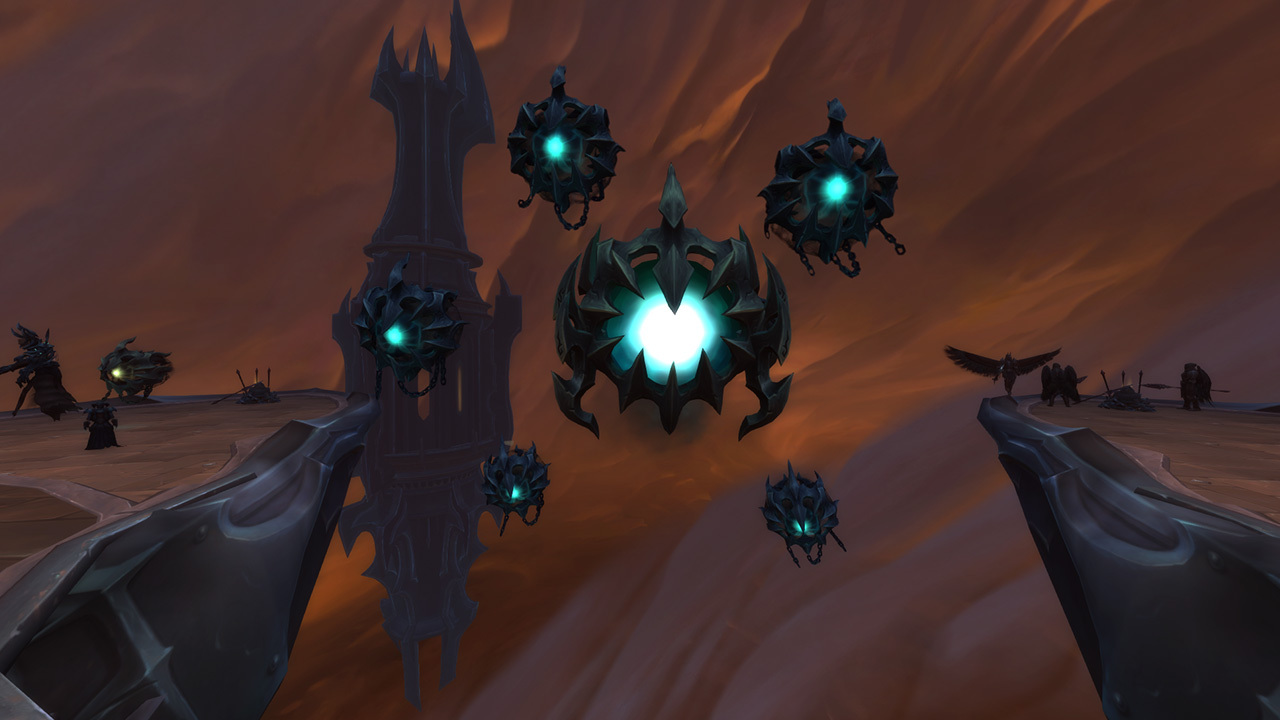 Torghast
As The Tarragrue is not in Torghast anymore, he is a boss in a new raid, - no more counting death and kicks out. And bosses no longer regenerate health after they have defeated you.
New lawyers available 9 - 12, and changed the total number of floors per run is now 5 (was 6). New Bonus Floor - Adamant Vaults.
A new legendary currency – Soul Cinders , is now available from completing Torghast Layers 9–12, the Tormentors of Torghast event, and from Maw Assaults. It can be used to upgrade Legendary items to higher levels with Runecarving Vessels.
There new Score System in Torghast - Now, you will be scored based on performance after successfully completing a run. So that means you need to save souls, break bottles of anima, kill all enemies, and in the end of layer, you can see your score. You will be ranked and will be awarded with Tower Knowledge, which can be spent at The Box of Many Things to acquire permanent Perks and grow stronger.
Soul Ash drop rates increased by 50% and you're now able to run the same wing again in a week to receive 20% of the regular Soul Ash amount.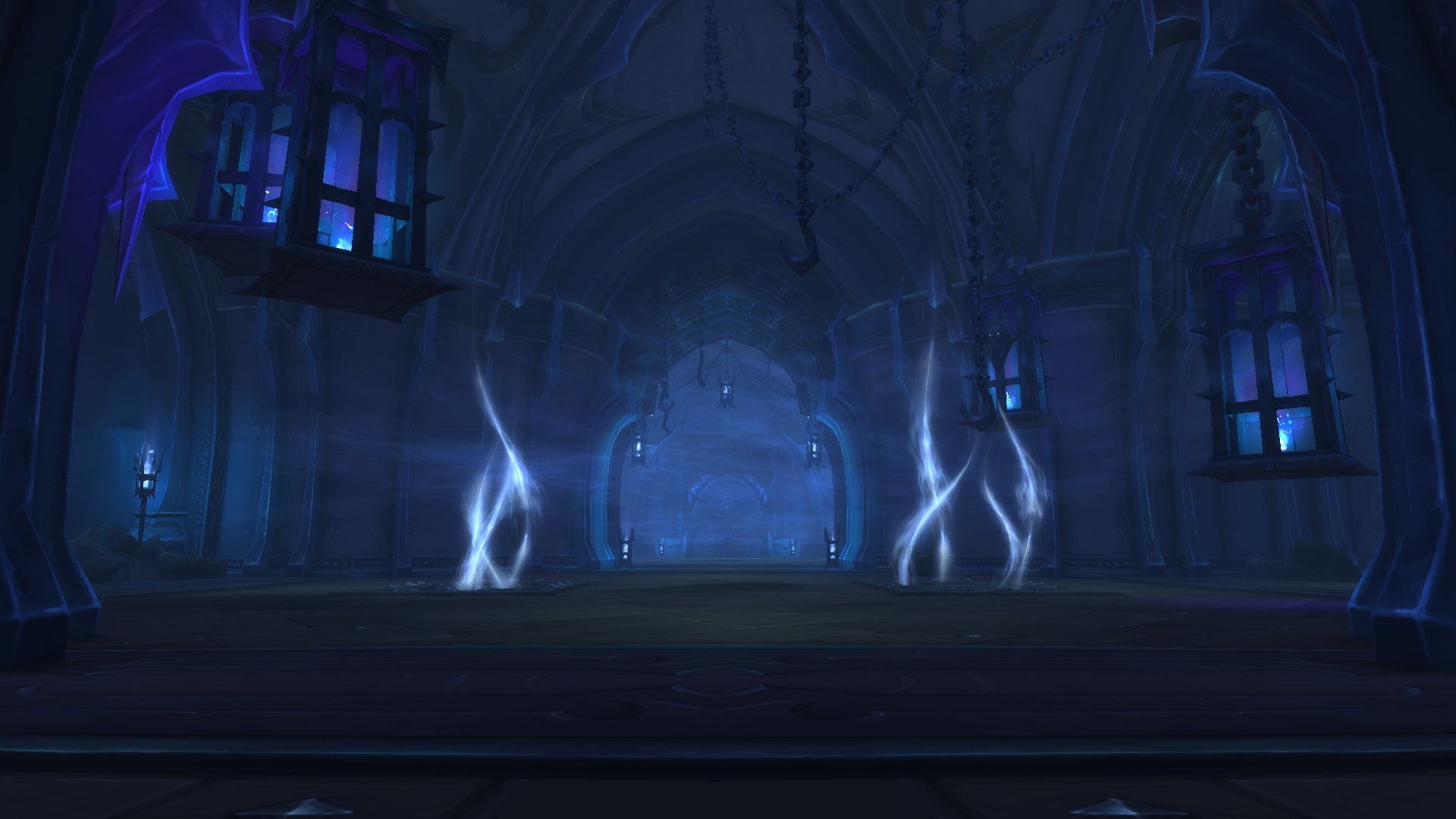 Raid
Sanctum of Domination is a new raid of Shadowlands released in patch 9.1 Chains of Domination. Entrance is located in the Maw (69.72 31.79). You must be level 60 for this raid. Raid itself looks like Torghast, Tower of the Damned - a tower embedded in a gloomy mountain, dark halls with tournaments, gear with clawed and spiked. You need to defeat 10 bosses: The Tarragrue, The Eye of the Jailer, The Nine, Remnant of Ner'zhul, Soulrender Dormazain, Painsmith Raznal, Guardian of the First Ones, Fatescribe Roh-Kalo, Kel'Thuzad, Sylvanas Windrunner. You can get gear with different item level, depends of difficulty - LFR 213-220, Normal 226-233, Heroic 239-246, Mythic 252-259.
Main achievements are obtained for killing bosses on any difficulty level (Normal, Heroic, Mythic). On Mythic Difficulty from the last boss, Sylvanas Windrunner, you can get Vengeance's Reins, , achievements - Ahead of the Curve: Sylvanas Windrunner and Cutting Edge: Sylvanas Windrunner. And there an achievement with specific requirements - The Glory of the Dominant Raider and reward for it is Hand of Hrestimorak mount.

Dungeons
There will be only new one Dungeon - Tazavesh, the Veiled Market, with 8 bosses will initially be Mythic only, with no Mythic+ option. Tazavesh is a Megadungeon and has a Hard Mode, that reward you Item Level 233 Gear. To unlock this new 9.1 megadungeon you have to complete a quest chain starting from Oribos quest: The Al'ley Cat of Oribos.
New achievement - The Shadowlands Keystone Master : Season Two based on Mythic+ Score and not keystone levels, it requires 2,000 Mythic+ Rating, which over 8 dungeons would require an average of 250 Score per dungeon. Your rating goes up every time you complete a dungeon that you have not completed yet, or when you beat your best score in an already completed dungeon. Completing a key gives a rating based on three factors: key level, affixes in the key, and running time compared to the dungeon timer. With each season, Mythic + ratings are reset on the display. In group Group Finder now you can see the rating of leader's Mythic+ Rating for the dungeon in Premade Groups.
If you complete a Mythic+ dungeon at Level 20 on time, you will be granted an achievement Hero's Path: Shadowlands and teleport to specific dungeons. The teleport has an 8 hour cooldown that resets after completing a Mythic+ dungeon.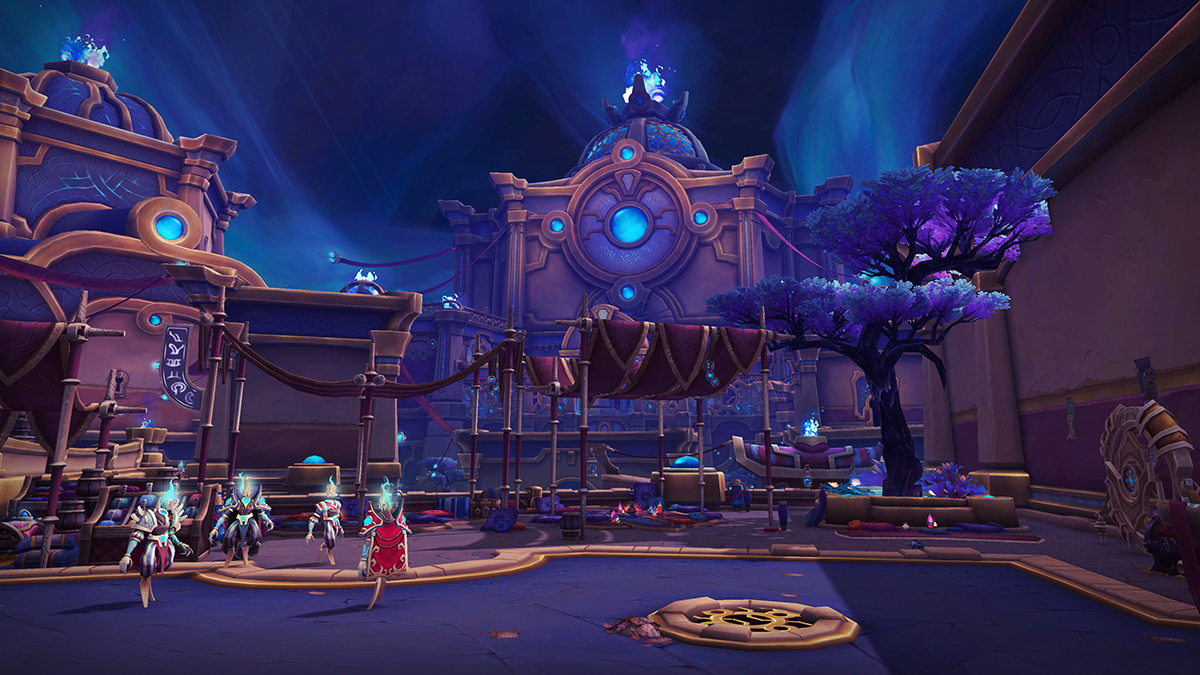 Gear
Those players who love transmog their gear, get an additional option — you will be able to transmog each of your shoulders separately.
Shards of Domination is a new Sanctum of Domination gear system that provides powerful customizable bonuses by inserting Shards of Domination into specific pieces of Sanctum of Domination gear. There are three types of Dominance Shards: Blood, Frost, and Unholy, and each one has 3 different shards effects. All Helms, Shoulders, Chests from the raid will drop with Domination Sockets.
These powerful set bonuses will only work in the Maw, Torghast and the Sanctum of Domination raid, but the individual Shard of Domination effects will work anywhere.
To activate the Unholy set bonus, a Helm from the raid must be equipped.
To activate the Frost sets bonus, Shoulders from the raid must be equipped.
To activate the Blood set bonus, a Chest from the raid must be equipped.
Innovation means that you will need to recraft your Legenday item, if you want to get that gear set with sockets. But if you will craft new Helm, Neck, Bracers, Belt, and Ring Legendaries they will automatically be crafted with a socket in Patch 9.1.
In Season 2 PvP items now increase by 13 ilvl on Battlegrounds, Arenas, and War Mode.
There are new Saddle mounts in Season 2 - Vicious War Gorm for Alliance / Vicious War Gorm for the Horde. Gladiators will earn the Unchained Gladiator's Soul Eater, looks like simillar with first Season, only with brighter armor.
The Great Vault
If you don't like anything from your Great Vault drop you can chose the option with 3 Attendant's Token of Merit s, which can be turned in for Soul Ash, Stygia and Anima.
Covenant
While there are no new Soulbind characters, there will be new Conduits and Soulbind powers including new Soulbinds Rows. New rows as well as Enhanced Conduits, which allow players to empower existing Conduits for extra power or additional effects, will be earned through Renown.